Glenn C. Browne attended the University of Mississippi.  Glenn later moved to Austin to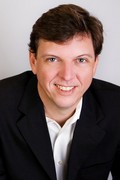 attend the University of Texas, returning to his native state and Tyler "Rose" roots.  Glenn has worked as an agent in Austin since 2008 with Zip Realty before joining Texas Realty Partners, LLC,  Glenn has worked with many international clients and works with his investors and partners to deliver high quality service and work with sellers to get their listings sold quickly. Give Glenn a call or e-mail glennn@trpaustin.com and see how he can help you. Other interesting facts about Glenn: Member of Phi Delta Theta Fraternity, professional chef, & as a resident in Austin since 1990, Glenn can direct your search. Call today for a phone consultation or to receive a Broker's Opinion of Value, why rely on old data on websites, when I can quickly provide you with the most recent market activity and comps in Austin.  Interested in development, contact Glenn and found out about Texas Realty Partners, LLC commercial team for assistance on all your real estate goals.
Testimonials about Glenn C. Browne.
"Glenn is committed to customer service, and he did a great job selling our home. He displayed understanding and dedication every step of the way. Glenn is always available. He answered all of our calls and e-mails at all hours of the night. He fought for us and this led to the sale of our home. Glenn negotiated a great price. I will recommend Glenn Browne to friends and family. He's a consummate professional." – Josh Epstein
"Glen was wonderful. we are from LA and he picked us up from the Airport and gave a tour of Austin and brought us to several houses to give us an idea of the terrain. he was very knowledgeable of Austin and he was great at getting back to me and my wife with any questions that we had. I would definitely recommend Glen to anyone that is buying a house!" – Steve Byrne, Austin
"As a first time homeowner, the entire home purchase process was really stressful. But Glenn was awesome. He was available at all hours of the day to answer any questions I had and made the whole process a lot smoother for me." – Sarah Chow
"Glenn did a fine job and we are pleased." – Buyer
"Glenn showed us dozens of houses all around the Austin area. He was very accommodating to our busy schedules. We really appreciated his efforts for making offers and dealing with the closing. We would recommend him to our friends and families." – Wannie Zelsnack
"Glenn Browne is the best realtor to deal with, bar none. He was relentless in dealing with HUD and their agent for me. Without Glenn, I never would have been able to complete this transaction. I recommend Glenn to anyone who is looking to buy any property in the Austin area." – John Walls, Del Valee
"When my wife and I were looking to buy our first house it was Glenn who arranged the entire deal. He was amazingly helpful and deeply resourceful. I can safely say that his business-like nature was familial and inviting. Both my wife and I feel lucky that he walked into my pizza shop, Home Slice Pizza, and made himself available.
I count Glenn among my friends and consider him to be a reason I stayed in Austin." – Buyer
"Glenn is diligent, dedicated, and understanding. He understands the market and does his due diligence. I feel he went above and beyond several times. There were many instances where he drove across town to accommodate my large dog. This made it easy and convenient for potential buyers to enter the house, all the time." – Buyer
"Glenn found me the house that I had been looking for but hadn't found. He also rolled in a new roof and privacy fence within my asking price. I recommend Glenn to everyone I know and will need for Glenn when I sell/buy again." – Matt Hall
"Easy to work with. Very professional. Helped turn what was a bad situation into a very quick sale, saving me a lot of money and hassle. Thanks!" – Cody Clayton, Kyle
"We bought the property over the phone and website. We never met Glenn. He worked with our son." – Buyer, Austin
"He did a great job and found me what I was looking for in my budget; I have recommended him to a friend to help sell his property." – Mike Maples, Austin
"If it had not been for the tireless effort, I would not have gotten the house!" – Buyer, Lago Vista
"Glenn was very helpful and flexible with us. He spent several months working with us and always kept us informed on what was going on throughout the closing process." – Jamie Cowan, Pflugerville
"Glenn Browne was nothing but professional, hard-working and friendly throughout our entire transaction. Although he worked with us on a simple, small land purchase, he consistently dedicated an extraordinary amount of time and energy to answering our questions fully and promptly, offering and performing useful research to meet our needs, and making sure we felt like his most important clients every step of the way. We are very happy to have had Glenn work with us, and we will contact him again for any future real estate needs. – Eddie Maraboto and Jim Hollis" – Eddie Maraboto, Manchaca
"Glenn was a pleasure to work with. He worked hard to make sure the transaction process stayed on track and that everything went smoothly." – Buyer